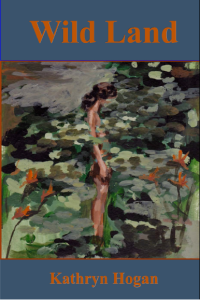 Wild Land is my debut novel.
It's a simple story of boy meets girl.
Girl finishes her medicine woman training, and tries to save her people from strange newcomers to their land. Girl fails.
Everybody dies.
Two thousand years later, Elizabeth's dream of being a peacekeeper is finally coming true. But when she arrives at her first post – a brand new colony in the Wild Land – she realizes that she's been here before.
She remembers growing up here, getting married, and then… watching her people slaughtered.
She remembers the ancient evil that destroyed the Wild Land once. And if her memories are right, that ancient evil is back.
Elizabeth and the other peacekeepers are in terrible danger. She should know: the last time she was here, she didn't make it out alive.
If you love surprise killer robots, plausible magic, and two thousand year old love triangles, this is your book!
Wild Land is a full length super-fun sci-fi romance. The paperback is 376 pages.
Click Here to read the newest news about Wild Land!