Wild Land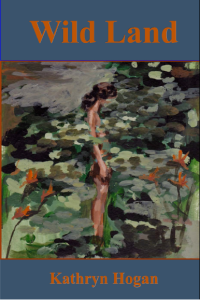 Elizabeth's only knowledge of the mythical Wild Land is what she's heard in ghost stories. But when she arrives as part of a colonizing mission, she finds that she's been here before. She remembers growing up here, getting married, wishing for a family, and having her dreams destroyed. She remembers running from a terrible, inhuman enemy, and watching her people slaughtered. Now it seems that the colony is part of a calculated plot to spread the ancient evil that decimated the Wild Land and it's people millennia ago.
Elizabeth is the only one who knows how dangerous the Wild Land can be.
She should know. The last time she was here, she didn't make it out alive.
Wild Land is about an indigenous medicine woman who is reincarnated as one of the colonizers who destroyed her people. She must find a way to reconcile these two identities, and prevent another massacre like the one that killed her and destroyed her people a lifetime ago.
You can read more about it here, check out the goodreads page, or buy it by clicking the picture above!
Sign up for my newsletter so you don't miss my new releases!