Dear and Intelligent Readers,
Today we have a special treat! John A. Heldt, author of recently reviewed The Mine (which you will remember I loved), is stopping by our internet today for an interview!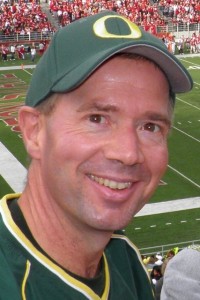 This sweet and sassy time travel romance author is a veteran of the written word. He's an award winning sports writer and editor – which means no pesky errors in this great Indie novel.
I asked all of the hard hitting questions that every author is afraid to have to answer.
Let's see how he fared!
Is this touching romance based on a real-life love?
Yes and no. We are all affected by our experiences and I have most certainly been affected by my 26-year-marriage to my wife Cheryl and the real-life stories of people I've known. But the romance in The Mine was inspired less by real life than by movies set in the 1940s – movies like Yanks, Racing with the Moon, A Walk in the Clouds, and The Notebook. I found the romances in each of those films appealing because they involved ordinary people making life-changing decisions in an extraordinarily perilous time.
Besides being set in the past, what about this story strikes you as traditional?
Nearly everything is traditional, from the way dating couples and families interact to business relationships to the roles and expectations of women. I found writing about college women in the 1940s to be challenging. I wanted each of my female characters to be strong, like many young women today, but I quickly realized that there was only so much I could do if I wanted The Mine to be historically accurate. Ginny, in particular, was a challenge. She is a confident woman who holds her own in the company of men, a talented journalist who comes from a wealthy, connected family. But she is subject to the same pressures as her friends. She is expected to marry young, have children, and postpone, if not forgo, a career. Ginny does a fair job at balancing interests and expectations, but, in the end, she is defined by her relationship to the men in her life.
Without offending any feminists, do you think there are traditions in love that we are worse off without?
That's an easy one. We used to have traditions that served dating couples well. Young men asked young women out on dates, met their parents, opened doors, spoke respectfully, and, for the most part, acted responsibly. Couples got to know each other well before making decisions that affected their lives, because those decisions often did affect their lives. That's what made Joel Smith's journey so compelling. He is a cocky frat boy, the product of a modern hook-up culture, who had to quickly adjust to a time when most couples dated exclusively, married early, and did not have sex before marriage. He did so fairly easily because he was smitten with Grace, but he still had to make a radical adjustment to a time when couples played for keeps, delayed gratification, and considered matters bigger than themselves.
One of my favourite things about The Mine is the rich, historical setting. How much research did you have to do to get it right?
I did a lot, even after I started writing. I reviewed old newspapers, documents, restaurant menus, and college yearbooks; watched old movies to identify speech patterns; listened to swing music; and even consulted experts on subjects like the flora on Mount Rainier, the peacetime military draft of the early 1940s, and the price of a one-way plane ticket between Seattle and Helena, Montana, in 1941. A man in Sweden who collects historical airline brochures helped me with the latter.
Tell us about your desire to write, how you got where you are now, and where you hope to be in the future.
Writing is still very much a hobby, though I would love nothing more than to write novels full time. I can't imagine a more enjoyable way to make a living. My immediate goal as a writer is to publish The Show, the sequel to The Mine, sometime in the next three months and then write the last two books of the five-part Northwest Passage time-travel series. After that, I will probably try something else. I don't want to lock myself in to writing a particular kind of book for a particular audience. I want to branch out.
Any best-practices that you'd be willing to share with other indie authors?
Three things come to mind. First, put out your best work. Don't rush a book. Correct as many grammatical and factual errors as you can before you publish because readers will call you on them. Second, work with bloggers. Most understand what goes into writing a novel and are more than happy to work with you if you are patient. They are invaluable allies who can not only introduce your works to new audiences but also provide thoughtful criticism when it is needed. Lastly, be creative when marketing and selling a book. Take advantage of promotions like blog tours and giveaways and be realistic when it comes to pricing. A lot of readers won't take a chance on a self-published author at mainstream prices, but they will at something less.
If you're looking for another great read, check out The Journey, also in the Northwest Passage Series by this awesome Indie author!